National Student Exchange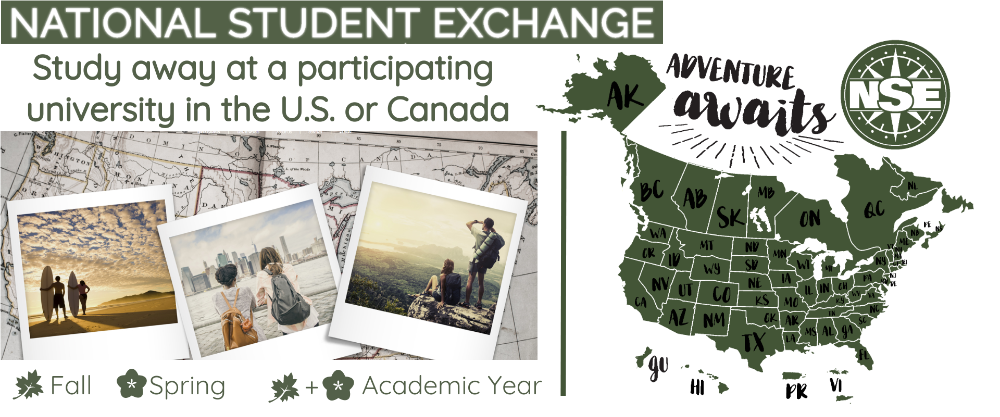 ---
WHERE CAN YOU GO?
2.5 cumulative GPA at the time of application and at the completion of the term prior to exchange.
Full-time student at the time of application and in the term prior to exchange.
Good standing at St. Cloud State University. This includes academic, financial, and social/behavioral. If you have any IMPACT courses on your record, you will be required to have those completed before acceptance.
Be approved by the St. Cloud State University NSE coordinator for participation in the exchange program.
APPLICATION AND APPROVAL
You will need to complete the St Cloud State Application

After that is complete, the SCSU advisor will help you complete the National Student Exchange Application
Students will be charged a non-refundable application fee of $235 ($85 to SCSU and $150 to NSE).

Once students have started an application, they will need to schedule a meeting with the NSE Coordinator at SCSU.
AFTER PLACEMENT
You must continue to maintain your eligibility requirements. Meaning your academic, social and behavioral, financial status on campus needs to be the same. There will also be paperwork you will need to complete with the NSE coordinator.
Review all the after placement details by clicking here.